Hello Our Names Are...
Nurse Tilitsky

We are here to serve the health needs of our staff and students.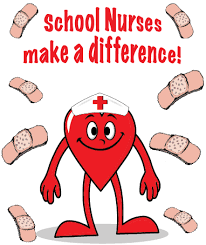 During this Covid-19 outbreak in our county, state, country and the world, it is easy to be misinformed. If you are interested in Covid-19 information please use a reputable site to answer your concerns and/or update yourself. Here are some links that you might find helpful:

Virginia Department of Health https://www.vdh.virginia.gov/
Center for Disease Control (CDC) https://www.cdc.gov/coronavirus/2019-nCoV/
National Institute of Health (NIH) https://www.nih.gov/health-information/coronavirus
World Health Organization (WHO) https://www.who.int/emergencies/diseases/novel-coronavirus-2019
IMPORTANT INFORMATION FOR SCHOOL YEAR 2022-2023


The deadline for students to meet the immunization requirement for mandatory immunizations for public school enrollment is August 1, 2022. If proof of the required immunizations is not provided by August 1, 2022, the student will be excluded from school starting August 22, 2022, until the required immunization documentation has been provided to the school. If you have questions, please contact the school nurse or visit the immunization requirements webpage.